Welcome to GB Software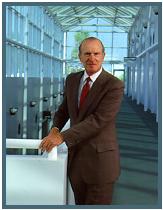 GB Software welcomes you to our website! We conduct research and software development directed at reliably and accurately detecting significant content in samples of spoken and written language -- an approach called content analysis.
Our primary area of interest is measuring psychobiologically interesting states such as anxiety, hostility, and hope. We use the Gottschalk-Gleser content analysis scales as the basis for our research. These scales have been empirically developed and tested over many years, and have been shown to be reliable and valid in a wide range of studies. Our founder, the late Louis A. Gottschalk M.D. Ph.D. (shown to the right), was the principal developer of these scales, and applied them in many areas of medicine and beyond.
We have developed a software program, PCAD, that applies the Gottschalk-Gleser scales to machine-readable texts, including transcribed speech samples. In addition to deriving scores on a variety of scales, including cognitive impairment and depression, PCAD offers neuropsychiatric classifications based on the Diagnostic and Statistical Manual of Mental Disorders, Fourth Edition (DSM-IV).
Currently, PCAD is available as licensed software for Microsoft Windows. In special cases, GB Software also provides a scoring service using the PCAD 2000 software.
For more information, please contact us. If you wish to obtain a copy, please see our ordering information.
Selected references and links.
Please visit our blog, where you'll find updates on work in progress and related material.